Home

Michael in Moscow from 8.12 to 11.12.1985

---
---
Sunday 8.12.1985

Flight : Zurich (ZRH) - Moscow (SVO) with Aeroflot (SU 266), in Tupolev 134 .
Departure 12:00
Arrival 17:10

Transfert to our hotel, the Russia, near the red place.


Monday 9.12.1985

Big city tour : the Kremel, the Lomonosov university with view on the Lenin stadium, The TV-Tower, and so on...


Tuesday 10.12.1985

A half day visiting Moscow.
19:30 : Basketball european cup : CSKA Moscou - Vevey Basket. Final score 118 : 84.


Wednesday 11.12.1985

Flight : Moscow (SVO) - Zurich (ZRH) with Aeroflot (SU 265), in Tupolev 134 .
Departure 9:35
Arrival 10:50



---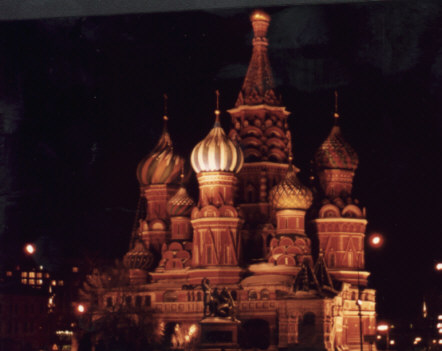 The cathedral St.Basil near the Red Place.
By day : Photo taken from the Moskwa.
By night : Photo taken from the Red Place.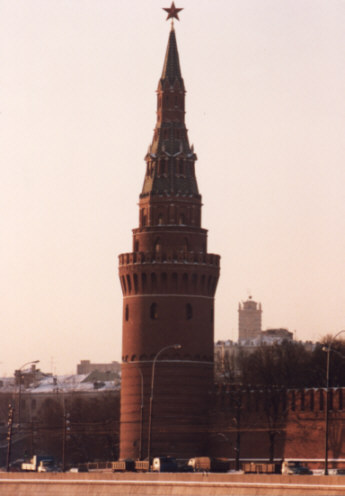 The Kremel: One of the gates, the cathedrals and one of the guardian towers.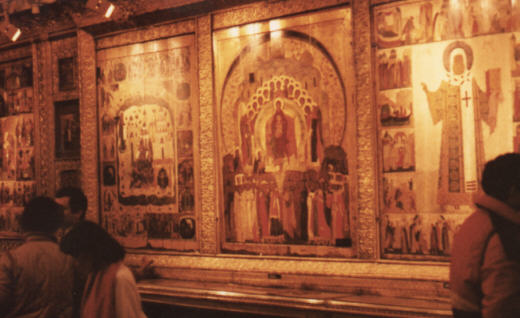 A non authorized photo i took in one of the cathedrals of the Kremel

The change of the guardians in front of the Lenin Mausoleum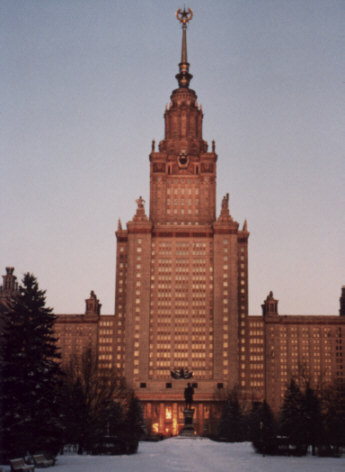 The Lomonosov university in the sunset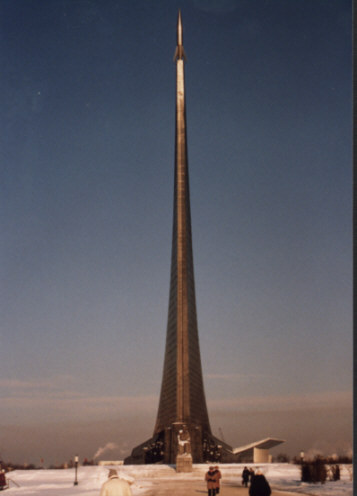 A monument for the space conquest

One of the rocket exposed in Moscow.

The final score between the CSKA Moscou and the Vevey-Basket
---
Copyright © 1998-2003 Michael Straub - last update 3rd August 2000
Infos and comments to michael.straub@loterie.ch